Apple introduced the notch in 2017 on its smartphones with the iPhone X. Although the American giant was not the first to use such a design, it is the first to have democratized it and to offer a face unlock 3D, Face ID. However, a new report says Apple is actively working on a notch-less smartphone, which could be the iPhone of 2021.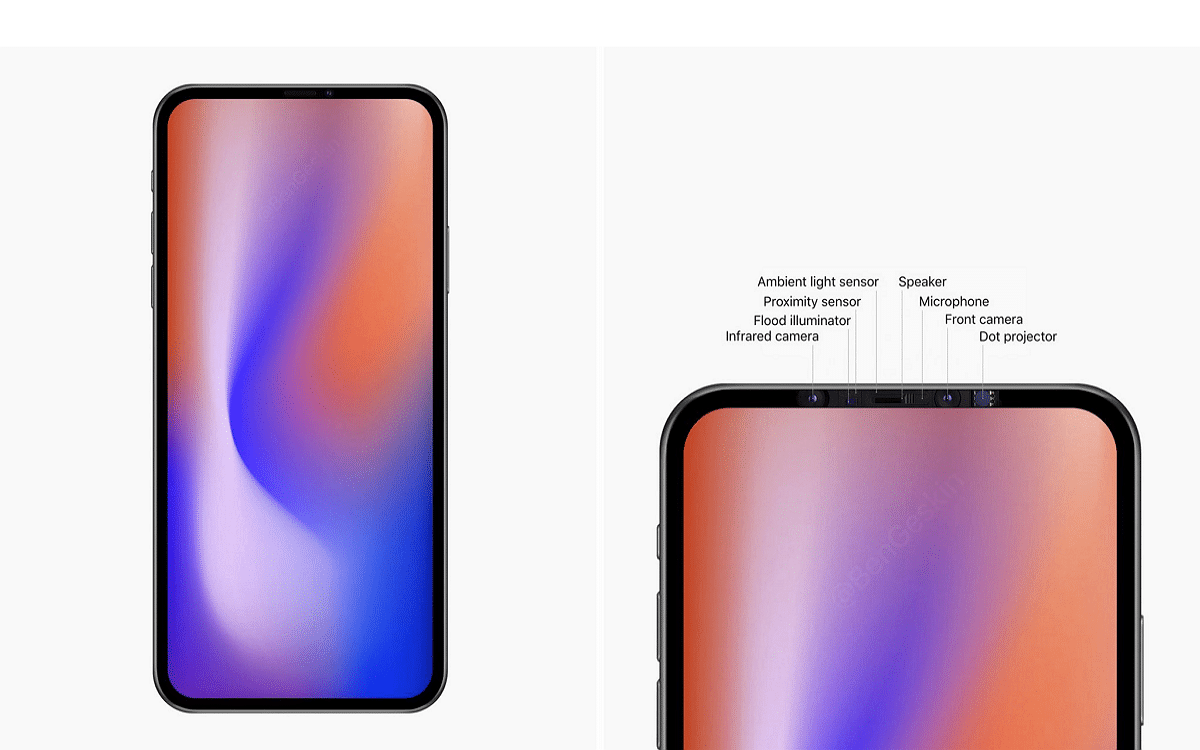 According to GizChina, Apple could do without a notch for the iPhone 13. If this is the case, the question remains to know where the front sensors could be housed. Apple could choose to enlarge the top edge of the phone to put a lens, like the smartphone recently patented by OnePlus.
The iPhone 13 would also have the possibility of placing its sensors under the screen, since many competitors on Android such as Xiaomi, OPPO or Samsung are currently working on a similar solution, which will soon be integrated into their smartphones. However, if Apple does manage to place the camera below the screen, it is not known if Face ID would be available.
iPhone 13: a disappearance of Face ID in favor of Touch ID?
Everything suggests that the iPhone 13 will be the generation that will mark the return of Touch ID, Apple's fingerprint reader. This had been used for years on the Home button on older iPhones, but gave way to Face ID in 2017 with the iPhone X. Face unlocking is done using TrueDepth sensors, located in the notch next to the selfie camera.
As with its competitors on Android, Apple could introduce on the iPhone 13 a Touch ID sensor under the touch screen. So, users would still benefit from a secure unlocking solution even if Face ID goes missing.
Still, the more likely option is for Apple to just reduce the size of its notch. In any case, this is what Macotakara, a Japanese blog renowned for the accuracy of its information, says. This will allow Apple customers to continue to enjoy Face ID, but also to have access to Face ID if their face does not allow them to access their smartphone. With the global pandemic and the spread of mask wearing, some users still struggle to unlock their smartphones every time, although Apple has rolled out updates to make it easier to unlock if you wear a mask.
Source: gizchina